And it was really a good idea to dedicate the whole day on this visit. You think it was enough? Absolutely not.
During that day I was able to to visit only the major sights, leaving outboard a number of interesting stuff happening in Universal City. No, I'm not mistaken. It's a real City with it's own infrastructure, hotel, parks, restaurants and cafes that are placed on two main levels. Each major movie had it's own area in the city. And to see it all you need to stay there for at least around 3-4 days.
Probably it's my first experience when I saw so much of everything condensed in one place. Reminds me 
first visit
 to Times Square in New York, but still different. So many of things in one place at given moment.
Overall impression – you're in a fairy tale consisting of your favorite movies. Just an incredible amount of work invested in this whole Universal City project.
Only one thing was frustrating – huge queue in the scorching sun where people were forced to stand for hours to get their place in tour bus. Even water cooling devices that were equipped all around the studio territory did not save from the heat.
So my recommendation for you – do not regret money and buy a premium guest badge. It will save you a lot of health and nerves. During my visit I even had to defend my place in line on the raised tones and light shoulder punches with some "the most clever" man who decide that he can just move me from my spot. Yep, not with me, dude 🙂


Ok, let's start. The main gates of the studio. looks grand, is not it?
Some different views on Universal Studios City itself from first and second levels.

Heeeere we go… The most famous Universal Picture Cars!

Cars without Dominic Toretto? Of course, impossible 🙂
Actually they did very interesting set involving us where our cart was stopped and Dwayne Rock Johnson as a police officer (from TV) asks you to proceed to the shelter because it's seen the car of a dangerous criminal Toretto. The cart made the sharp turn to the large closed black room where whole 360 degree 3D attraction made people to feel the full involvement into FastandFurious action movie. People screaming, falling, water splashing etc.
By the way, there were also 3 other 360 degree 3D attractions during the tour made by Weta Digital.

Area for shooting Drifting scenes.

Welcome to Jurassic Park!

Another one full 3D attraction room. Entrance to King Kong Cave. 
The video itself, where Kong was fighting with Dinos was made incredibly good. Additional effect was from surround screen that covers all the walls and roof. The cart in the middle shaked and grabbed by animals. It was really powerful.
Famous Amity Island! Remember it? "JAWS" Shooting space 

A huge area which held as shooting plane crash where buried a couple of real planes. Scary and exciting. And so well done!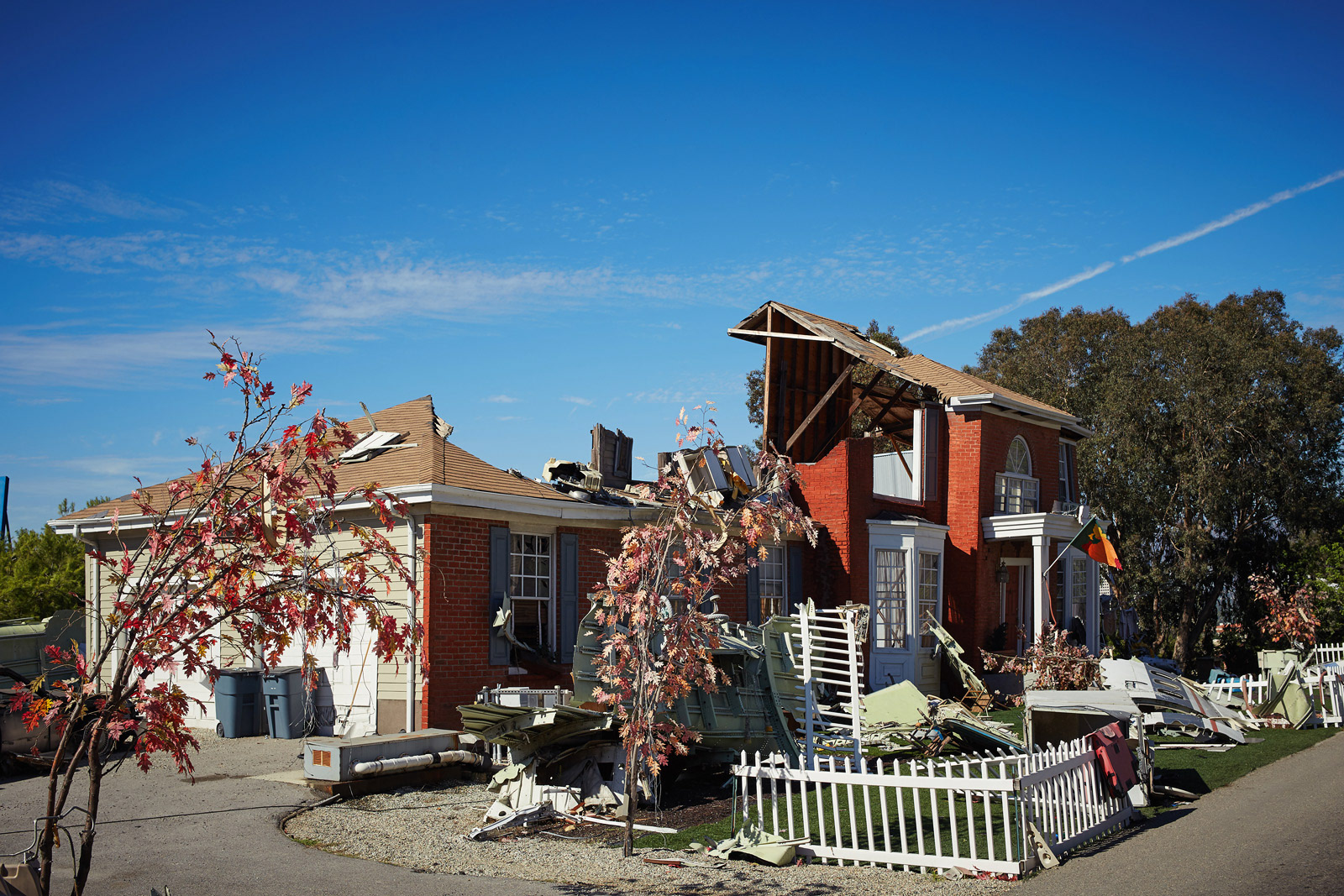 Transformers stage and tour. Amazing full 3D experience inside!

And some more decorations from different movies.

Good Bye, Universal, See you next time!

I was so tired that day, like never, but got so much impressions! Every drop of sweat worth it, believe me