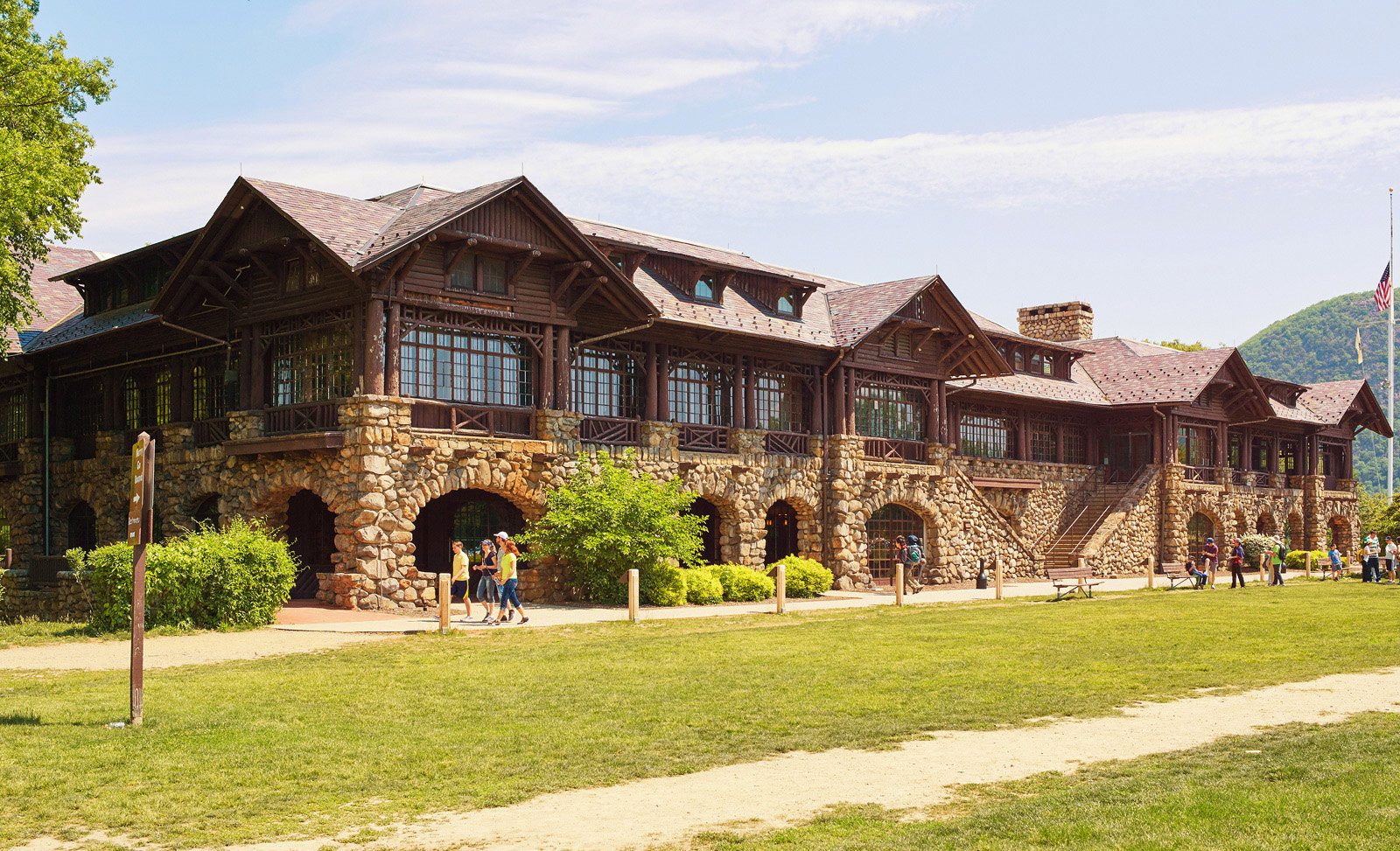 Short review of the place and hotel:
The building by itself is fully made of wood and stone.  All the time I spent there I had a feeling that this structure came to life from the pages of brothers Strugatskie book " Dead Mountaineer's Hotel", which is one of my favorite books ever, so yes. I like it very much. And I will definitely come back again in winter. Because everything in our life is good at certain time and I have a feeling that this stone-wood hotel with a huuuge fireplace, and nice leather armchairs around is best "tasted" in winter, when everything around is covered by snow and you sitting near the fireplace with a glass of good wine and talking with your closest ones…
I am not saying that in summer it's bad place to spent couple of vacation days. It's still great, but with another taste. You can go hiking, boating, picnicking, see places of interest… whatever you want to. Also I think it will be just awesome to visit this mountains at autumn, when green will turn into firecolors.
From minuses:
– Crazy crowds of picnicking people, who coming here for a day time to spent it with their families and not always very nice to environment and have luck of respect for the privacy of others. The evening picture, when everyone already leave is terrible. Trash is everywhere and it's covered with flocks of vultures. I feel very sad about people who had to clean that out every day 🙁
– If you stay in the hotel overnight there is an option to have the "Complimentary Continental Breakfast served from 7-10:30am" . Don't count on it. For the served breakfast you will have a couple of usual Activia yogurts, terrible cheap coffee/juice, and 5 different kinds of sweet cakes or donuts on your choice.  Worst hotel breakfast I've ever seen. But in five steeps there is a really great restaurant, so you always can fill yourself there for extra money.
– The last and the worst. Air Conditioning units that are switching off and on by their own, are not able to be controlled from your room! What? Thank you for not letting me know that before i go to sleep!
So I went to bed around 11Pm and had not a chance to sleep till 3.30Am. All that time I was trying to switch off AC with different button combinations on the room panel. AC's were switching on and off occasionally, by their own mystery schedule. Until I understood that it's just not working, so I had to take on clothes, go from third to ground floor and talk to that person on doors. It was the time when I worked really hard to keep myself from raising a stink.
Finally after that I went into sweet dreams without that terrible noise from AC units.