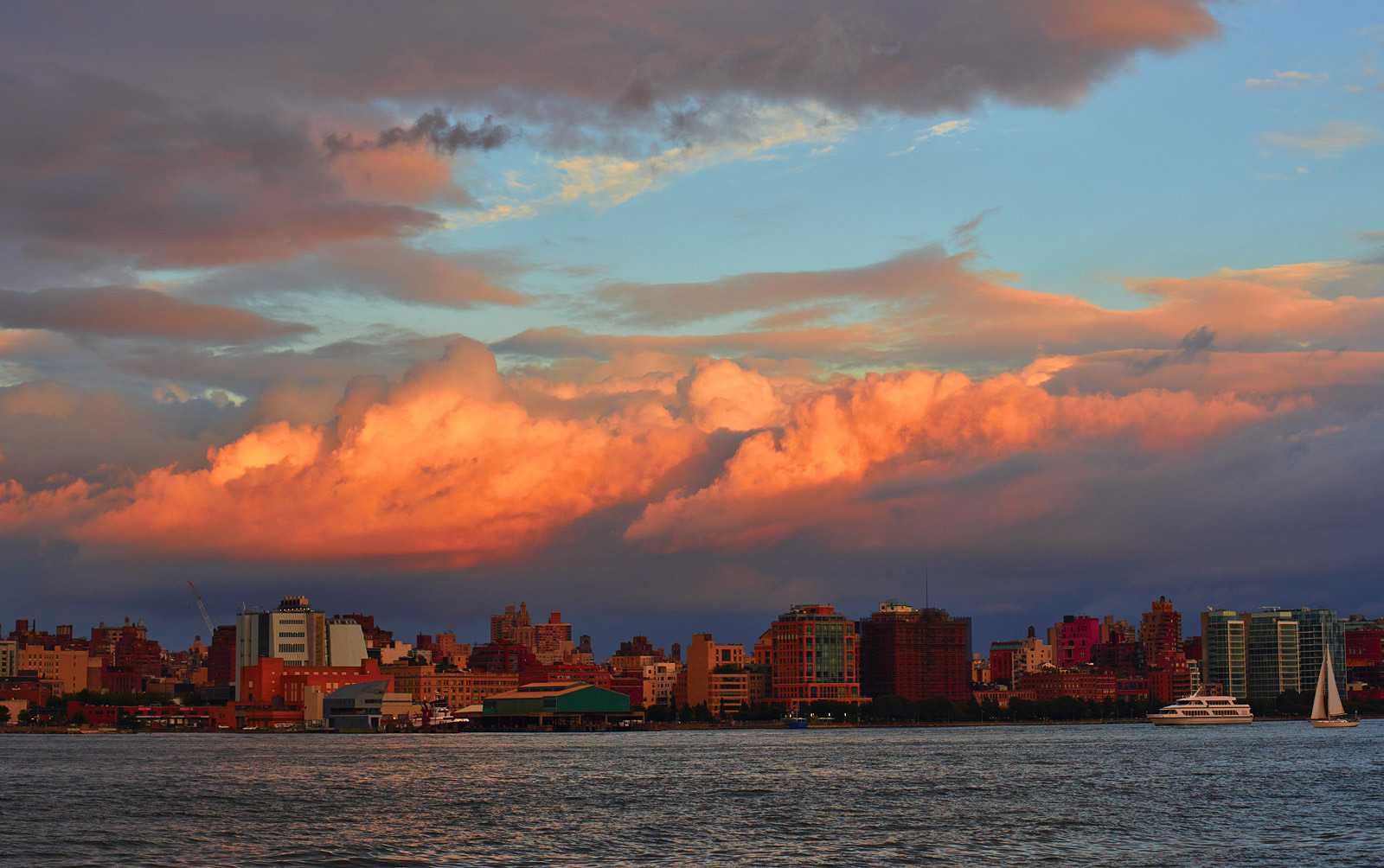 Hoboken
 is a small city in Hudson County, New Jersey, United States.
And i'ts one of the best places that I've ever been, with the most impressive panorama view on Manhattan Island.
There is a long alley all over the Hudson side with a lot of different kinds of restaurants and entertainment places. I'm already a big fan of one.
Definitely Hoboken front must be in the "HadToVisit" list for every tourist.